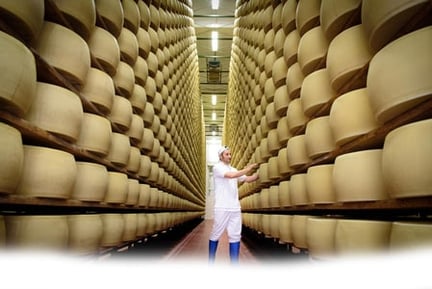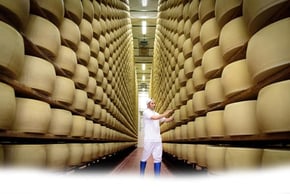 The dairy " Caseificio Cavola " was born in 1929, in Cavola, a small village in the mountains of Reggio Emilia. In this paradise of meadows, about 900 meters high, we only farm our fields with animal manure, avoiding chemical fertilizers and pesticides. This results in better, healthier fodder, a wholesome diet for our cows, and high-quality milk, that puts our Parmesan cheese a notch above all cheese from the plain. Through the decades and generations, Caseificio Cavola 993 has grown, refined, and improved production, while staying rooted in our much-loved tradition. Number 993 has long been known to be synonymous with the highest quality mountain cheese.
Argal was born as a family business in a small butcher shop on the famous Calle de la Estafeta in Pamplona, ​​known for the Sanfermines. Argal specialises in gourmet cold meats and has been an industry benchmark for 90 years.
ARGAL PRODUCTS BRIGHTEN UP YOUR DISHES
Because of the quality of its products, the company is increasing its presence in Spain, opening new plants, and expanding its outlet and distribution base.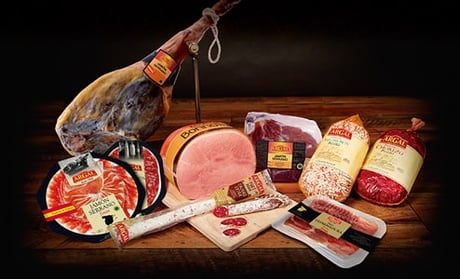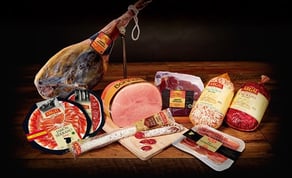 Arla Foods is the fifth-largest dairy company in the world and a cooperative owned by more than 12,500 dairy farmers. Arla combines traditional craftsmanship and world-class technologies to ensure its products remain closer to nature, from farm to fridge.
Arla is one of the key players in the international dairy industry, largely due to visionary and committed milk producers. The company can trace its beginnings back more than 100 years and in 2000 Swedish Arla and Danish MD Foods merged. At the start of 2010, 7.625 Danish and Swedish cooperative members owned the cooperative.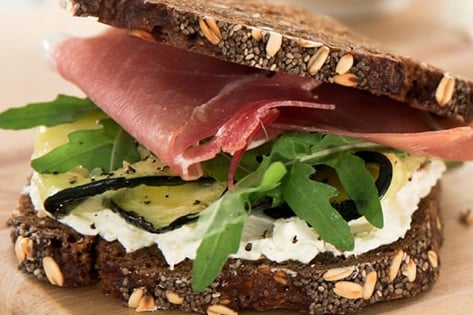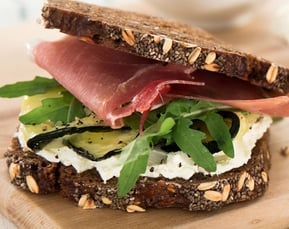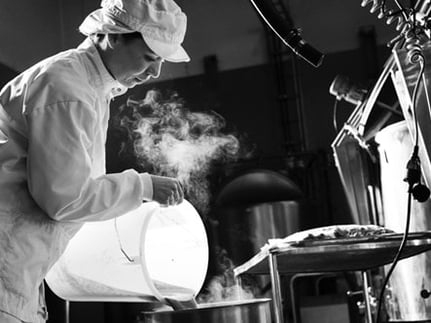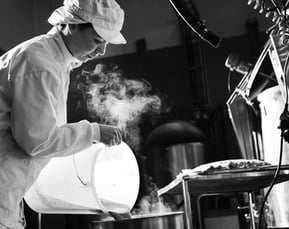 Arla Foods is the fifth-largest dairy company in the world and a cooperative owned by more than 12,500 dairy farmers. Arla combines traditional craftsmanship and world-class technologies to ensure its products remain closer to nature, from farm to fridge.
Arla is one of the key players in the international dairy industry, largely due to visionary and committed milk producers. The company can trace its beginnings back more than 100 years and in 2000 Swedish Arla and Danish MD Foods merged. At the start of 2010, 7.625 Danish and Swedish cooperative members owned the cooperative.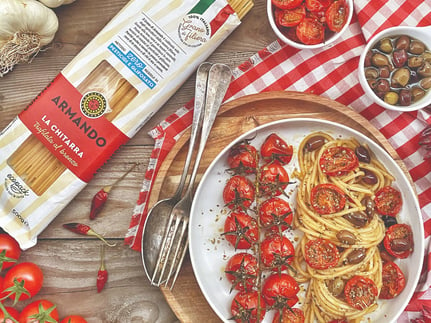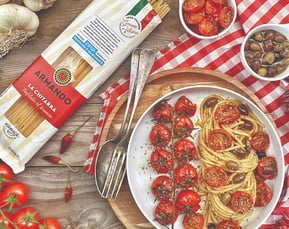 The Armando Agreement is much more than a business deal. It is the sharing of a certain vision of the future by those whose livelihoods depend on wheat. By signing it, the producer, farmers and agronomists commit to producing high-quality raw material, forging a bond between the land, the wheat and pasta Armando.
Ashbourne Meat Processors is one of Irelands leading beef processors, exporting premium chilled Irish beef all over Europe and indeed the world since 1985 from cattle sourced locally at our abattoir in Roscrea, Co. Tipperary. The company was established by Jim McMahon and Danny Houlihan in 1985, both of whom worked in Irish Meat Processors as Sales Manager and Factory Manager respectively. The company still remains today managed and controlled by the Houlihan and McMahon families.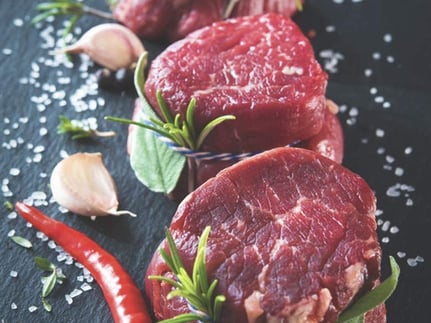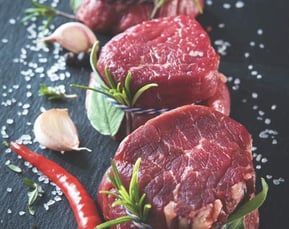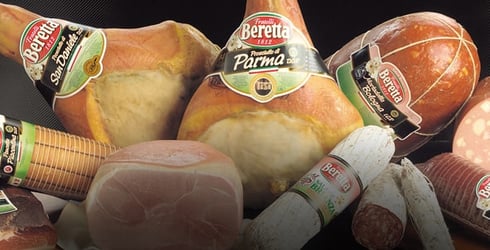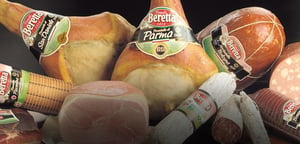 The commitment of eight generations to the unique taste of fine Italian cured meats is the secret of a company that continually innovates in response to the diverse needs of an evolving market and its consumers.
This passion is backed up by the family's commitment, the expertise and professionalism of all its collaborators, and the continually refined quality that shines through in every Beretta product. The company has always invested in the production of PDO and PGI cured meats and is now one of the leaders in Italian food production. Beretta is present in almost all European and non-European countries and is one of the most active and important Italian food exporters.
Passion for quality since 1812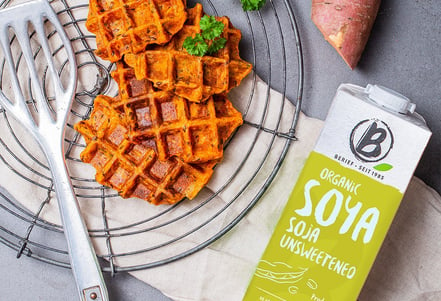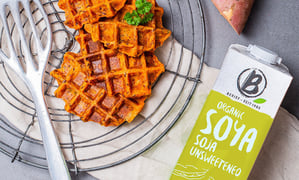 ORGANIC PLANT-BASED PRODUCTS FROM GERMANY.
In Beckum, at Berief Food GmbH they develop and produce excellent products from selected vegetable ingredients in organic quality. As a specialist for vegetarian nutrition, they feel an obligation to sustainability and responsible and economical handling of food products. The Berief team offers the highest product quality and excellent service – a promise that partners and customers can rely on.
Bresse Bleu cheese is made from pasteurized cow's milk in Bresse, Burgundy. This is a soft French cheese, with a bloomy, edible rind and has an aroma of mushrooms. The flavor is rich and buttery.
Production of Bresse Bleu was started with the objective of providing a milder alternative to blue cheese.
This cheese is produced in various sizes.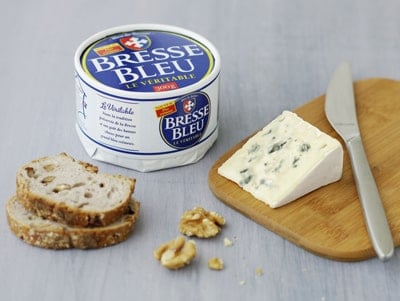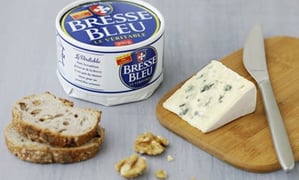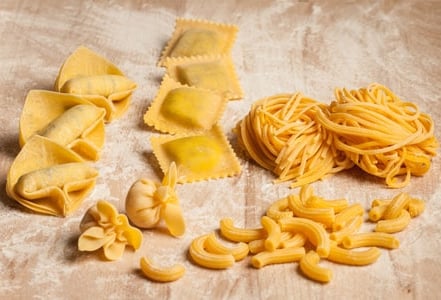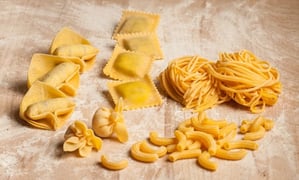 In 1950, the founder Mario Canuti opens the first fresh pasta laboratory in Rimini, in Emilia-Romagna, a region internationally known for its gastronomical excellence. Since then the activity has intensified and today the production is organized in a modern factory.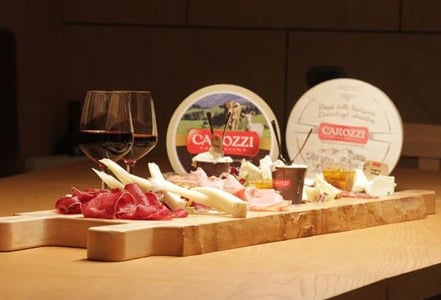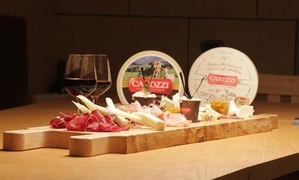 Valsassina, the area of Lecco lake, offers a special microclimate that is ideal for the processing of cheese. It is here that the family Carozzi has worked for more than 50 years. Founded in 1960 by Aldo Carozzi, the company is run now by the third generation: Roberto Carozzi with his wife Donata and their three children: Vera, Aldo and Marco. Carozzi combines his passion, the modern technology of his factory and the precious milk from the dairies of the area.
In his modern factory in Posturo ILC), the human effort is still fundamental and it focuses on the maturation of the cheese, the main activity of Carozzi business for all these years. With commitment and know-how, sensibility and patience, skill and respect, Carozzi refines all the great PDO cheeses of Lombardy region: Gorgonzola, Taleggio, Quartirolo.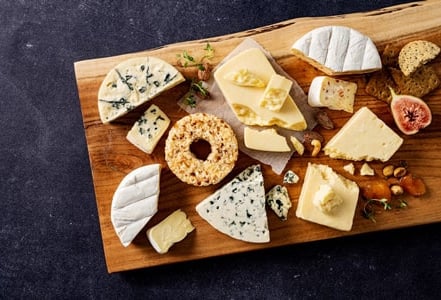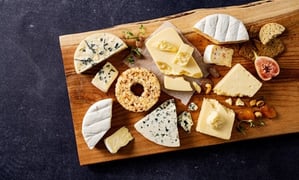 It takes a lot of skill to make specialty cheese. And, thankfully, every cheese maker at the House of Castello is as enthusiastic about Castello® as the founder, Rasmus Tholstrup. He set up the benchmark for precision, dedication, and an understanding of how each cheese ripens.
Castello® cheeses have distinct characteristics. Castello cheeses are only available when they are ripe and perfectly ready. Then it's up to the customer to sit back and enjoy it - for as long as it lasts! The Castello® dairy may have grown in size over the years, but traditional production values of unrivaled quality remain at the heart of the company. The finest milk comes from the finest farms! The milk is then combined with cream and concentrated before being pasteurized. The milk and cream mixture is then poured into a vat, and the cheese's fate is determined by adding a few more ingredients. Castello® Blue contains maturing culture, rennet, and blue mold.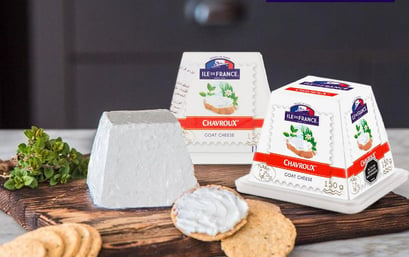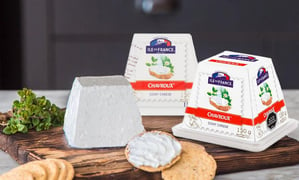 Chavroux is a soft French goat's cheese packed interestingly in pyramid-shaped small containers. Made from 100% goat's milk, its inimitable melt-in-the-mouth taste & texture appeals to lovers of chevre cheese.
The mild-tasting cheese is found all year round and served with salads but can also be used as a form of cheese spread.
Chavroux was launched in 1985 and is manufactured in a small factory.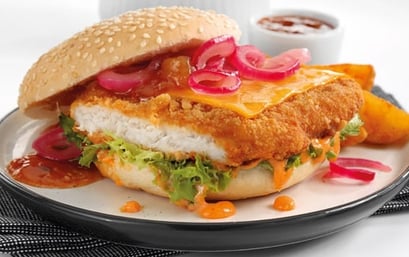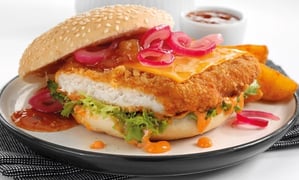 CK Foods is a well-established family-owned company that manufactures and distributes an exciting and innovative line of premium fine dining poultry finger foods.
The brand is committed to providing high-quality British-produced chicken products raised organically and naturally by compassionate suppliers. Raw materials are sourced from local farmers who share their values of high quality, sustainability, and animal welfare.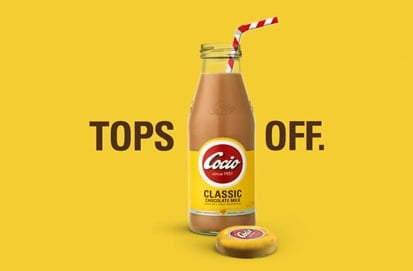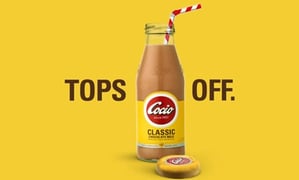 Quality, transparency and responsibility are at the heart of their business. Cocio operates ethically, treating its employees, partners and their communities with respect.
Cocio was invented by a nice Danish fella called Anker Pallesen way back in 1951. He put the same three ingredients in the drink that we're still enjoying today: milk, cocoa, and sugar. That's it. The milk is delivered fresh from the farm, we get the sugar from either Denmark or Germany, and the cocoa is the best Rainforest Alliance-certified cocoa from the western part of Africa.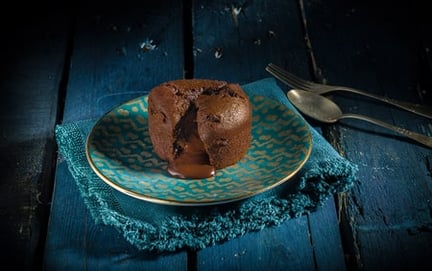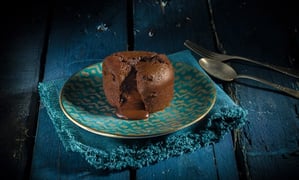 Through an advanced technological process of deep-freezing, they prepare Gourmet dishes of the fifth range, completely healthy and natural, which form part of our Mediterranean diet.
Culinary innovation and creativity
Objective: to respond to today's consumer who demands novelty, high quality and great taste in the products he is going to buy. Their expert Chef is a critical pillar in providing this unique touch. His interest in gastronomic research and culinary creativity ensures a high-quality, innovative final product.
Created in Normandy in 1990, Cœur de Lion restored nobility to pasteurised Camembert through its high quality. It is now among the favourite cheeses of the French people.
All the milk used to make Cœur de Lion Camembert, Coulommiers and Brie comes from Normandy, and the areas around Vire, Coutances and Ducey to be precise. The brand tracks every product carefully, from the origin of the milk to the final point of sale.
It takes 10 to 15 days to make a Cœur de Lion Camembert. The cheese will continue to mature to develop its texture and flavors. Creamy when it arrives on the shelves, its aromatic bouquet and its smoothness will continue to mature over the days.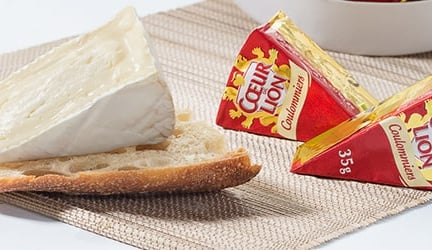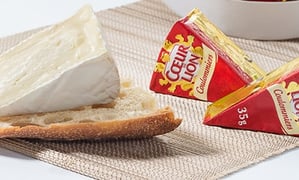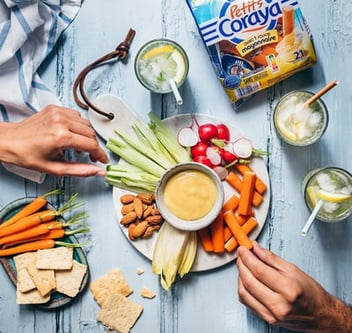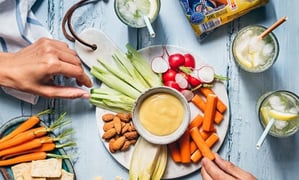 Coraya takes you on a discovery of tasty marine pleasures, ​finely prepared with fish from responsible fishing, ​in Carentan-Les-Marais.
Offering products that are delicious and of supreme quality, which fit perfectly within a healthy and balanced diet is a priority for Coraya.
CORAYA TAKES THE GREATEST CARE IN THE SELECTION OF INGREDIENTS.
Coraya offers recipes for simple compositions in order to restore the delicate flavours.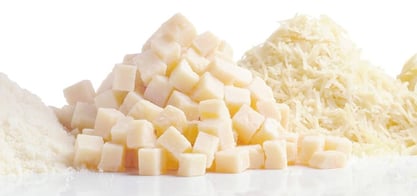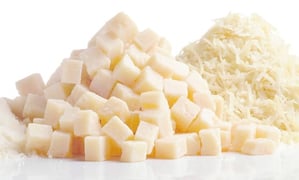 Italian food culture, a passion for the territory, and the careful selection of raw materials are the foundation of Dalter Alimentari's core business: to promote the use of seasoned cheeses from their dairy tradition as a natural ingredient in bringing an extra touch of Italy to the world.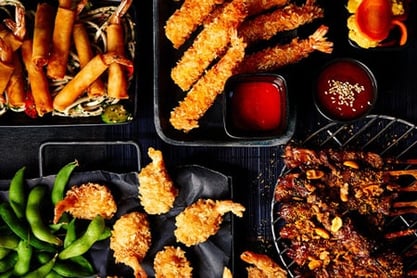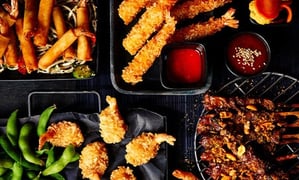 Duca Frozen Foods is a fast-growing company that was established in 2005. The company specialises in the import and sales of deep-frozen Asian snacks & appetizers, cooked chicken products and Asian Ready Meals.
Duca's products are produced in Asia and the company has its own office in China and Thailand for R&D and QA.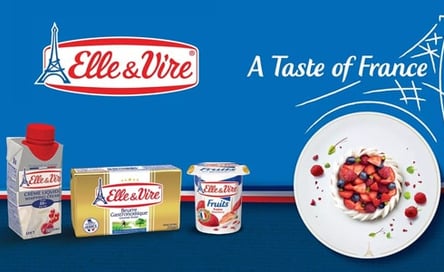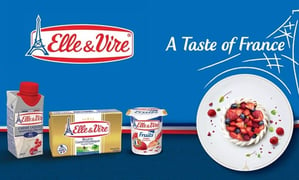 The cream made in Normandy has always been exceptional. In its farmland, where the green fields disappear into the horizon, the dairy-making knowledge of the people has become unique, and so you could say, that Normandy is the birthplace of cream.
The Elle & Vire production site is located in the Normandy town of Condé sur Vire, in the valley formed by the rivers Elle and Vire. It was these two rivers that gave the brand its name in 1947.
For consumers worldwide, Elle & Vire offers a range of dairy products (butters, milks, creams, desserts and cheese) of exceptional French quality and flavour. Synonymous with quality and reliability, Elle & Vire combines tradition and innovation in its healthy and natural dairy products which are suited to modern habits of consumption and use.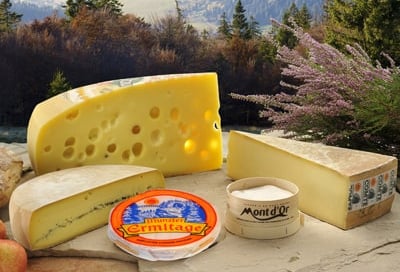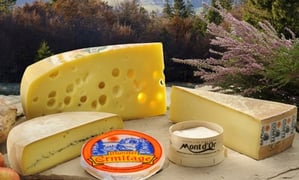 It all began in 1931 in the mountainous regions of Eastern France. 211 milk producers created the Ermitage Cooperative in Bulgnéville, in the Vosges, to ensure their independence and to produce quality cheeses.
Discover the authentic cheeses of the mountains of eastern France: Munster, Comté, Mont d'Or, Morbier, Langres, Raclette, Emmental, Cheese for Tartiflette, not forgetting a lot of Ermitage specialities you won't find anywhere else!
Farchioni is one of the top five Italian producers of extra virgin olive oil. This project demonstrates Farchioni's commitment towards product quality, workers wellbeing and safety, environmental protection, energy efficiency and food safety.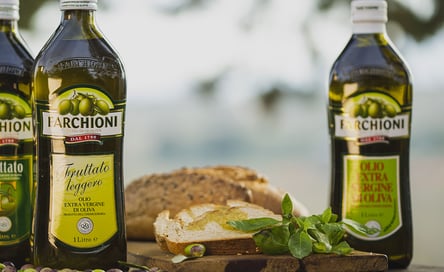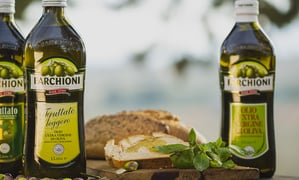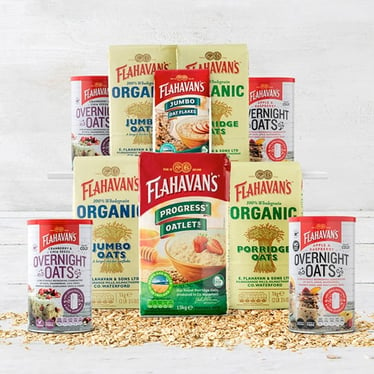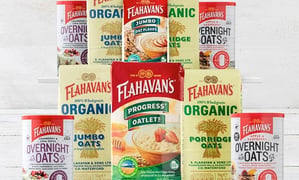 Flahavan's is Ireland's leading producer of top-quality oat-based products for the retail, wholesale and export sectors. Its unique milling process cooks the oats twice which gives Flahavan's products their distinctive texture and taste.
FLAHAVAN'S IS BEST KNOWN FOR PRODUCING IRELAND'S NO.1 PORRIDGE OATS BRAND – FLAHAVAN'S PROGRESS OATLETS.
Flahavan's home is in the village of Kilmacthomas, situated between the cities of Waterford and Cork, in Ireland. Flahavan's is a family company that has been milling quality Irish oats for over six generations at the family mill. In days gone by, the nearby river Mahon turned the millwheel that powered the mill.
Great Valley consists of a range of premium poultry and game products currently sold exclusively in the Maltese Islands. The range includes the following items, both sold in the food service and in retail:
Chicken Nuggets

Chicken Fillets

BBQ Chicken Wings

Hot & Spicy Chicken Wings

SFC Breaded Chicken Drumsticks

Different Flavoured Chicken Strips

Breaded Cheeses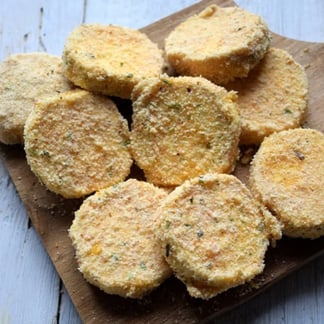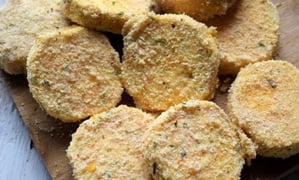 Gusto Sorrento wants to help spread the culture and love for high-quality Italian food around the world, preserving a tenacious link between craftsmanship, tradition, innovation and technology, proud to promote the Mediterranean culture of simple food.
In 2001 in Sorrento, Master Pizzaiolo Antonino Esposito and his inseparable allies Roberto Savarese and Luigi Apreda set up an Artisan Laboratory of bakery products, whose success was immediately driven by the invention of the famous Sorrentina, a product that combines the authentic pizza tradition and modern consumption needs.
Sorrento Flavors and Traditions is born.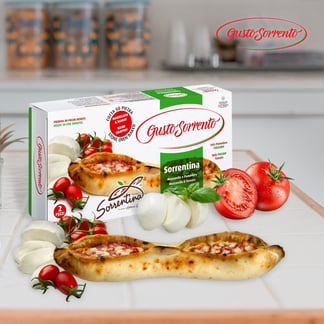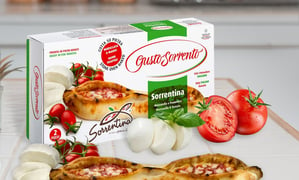 Ile de France® carries a gourmet legacy and a rich history of taste and authenticity in the production of cheese.
Ile de France® remains a top seller in the United States, with its creamy Brie and scrumptious Goat cheese served as superb entrées into the world of soft gourmet cheeses, and are now also available in Malta.
The iconic red, white and blue ocean liner on the Ile de France® cheeses symbolises the appreciation to the legacy of the man who first introduced France's most famous cheese to France, Alfred Schratter.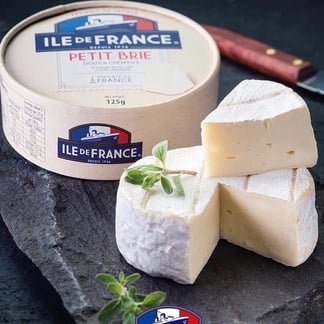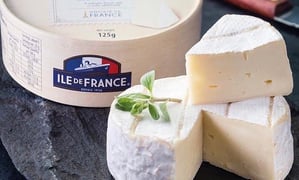 Irish Country Meats is Ireland's largest sheep meat processor, with a philosophy of specialisation that delivers unrivaled expertise in quality lamb production, cold chain management, processing efficiency and after-sales service.
Irish Country Meats has developed a number of brands that encompass the commitment to consistent product freshness, quality, tenderness and year-round availability. The standard range of lamb and mutton, Irish Country, includes a wide range of primal and boneless cuts, as well as by-products such as skins, offal, lamb fat and other choice meats.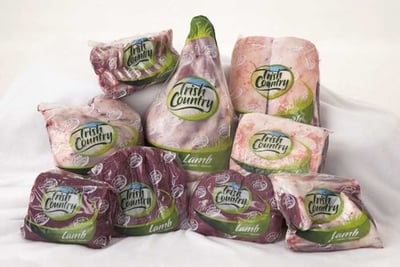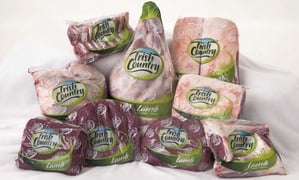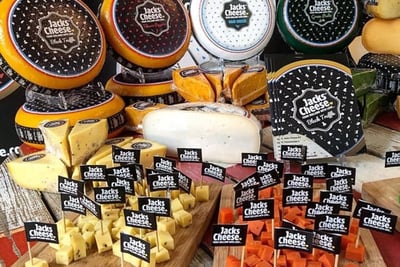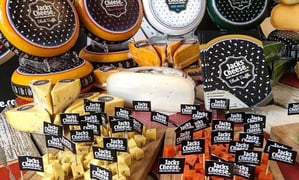 At Jacks Cheese we love cheese from Holland. We believe our cheese should be accessible for everyone in the world. We believe in a new approach and the way we do that is unique. Jacks Cheese design is attractive yet simple and easy to recognize. We have the finest quality cheese from Holland, Gouda cheese, Maasdam cheese, Edam cheese, goat cheese and we develop our own unique exclusive varieties.
We can export our cheese around the world and we offer high service and flexible solutions for all your cheese needs, also for prepacked, private label and even for small volumes.
Jacks Cheese is your highly committed partner with personal attention.
At Jan Zandbergen, they keep a close eye on an ever-changing market. Catering to these trends feeds their passion for innovation. In fact, efforts to consistently respond to changing client requirements is what makes their work so interesting and challenging – particularly when they are already working today on tomorrow's demands.
This way, Jan Zandbergen have managed to become more relevant than ever in a market that never stops changing.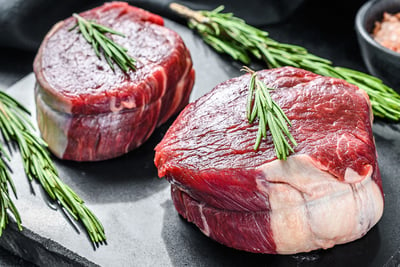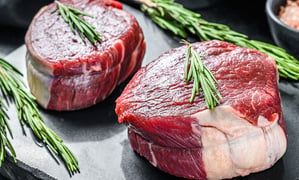 Jacobs Douwe Egberts Professional is a specialist company in developing coffee systems, ensuring that customers serve the best cup of coffee. Jacobs Douwe Egberts believe that amazing things can happen over a cup of coffee. So we make it easy for them to happen in your business. We connect every space and every taste with the feature brands your staff and customers love. And we make it work best for you. We believe that every cup is a chance to make a connection with a customer.
From restaurants and theatres to hospitals and universities, we offer the right solution for all your tea and coffee needs. So you can always provide your guests, employees and visitors with their favourite warm beverage.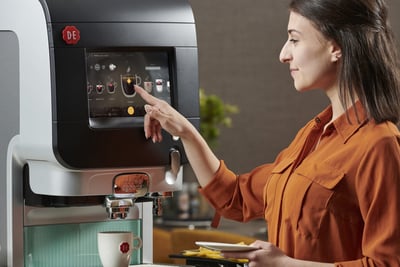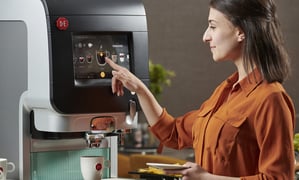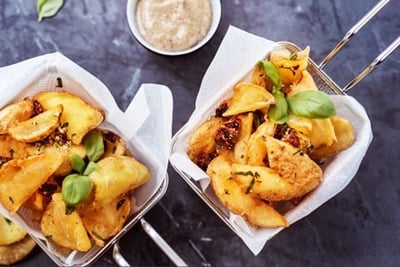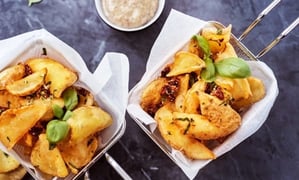 Lamb Weston offers the broadest and most innovative line of quality french fries and prepared potato products in the industry. Lamb Weston's products are sold in over 100 different countries on all seven continents. Only the finest potatoes and vegetables from the world's prime growing regions are used – all processed under the most stringent standards in the business.
Lamb Weston leads the industry in the introduction of innovative products like My Fries, Generation 7 Fries, Stealth Fries and LW Private Reserve – products that have revolutionized the industry and delivered greater profits to customers.